FINANCE YOUR BUSINESS SUMMIT
SPEAKERS
DAMON CONNOLLY
Damon is District 1 Supervisor representing San Rafael and its unincorporated neighborhoods. Prior, Damon was Vice Mayor of San Rafael, a two-term San Rafael City Councilmember, former School Board President, and former Supervising Deputy California Attorney General. Founding board member of Marin Clean Energy (MCE), he also served as Chair of the Board of Directors from June 2011- November 2014. He has also helped expand transportation options for local residents and worked to reduce San Rafael's contribution to climate change. Damon served as a leader on the Green Ribbon Committee that developed San Rafael's Climate Change Action Plan, the first to be adopted by a Marin city. He also helped San Rafael adopt a model green-ordinance with some of the toughest green-building standards in America.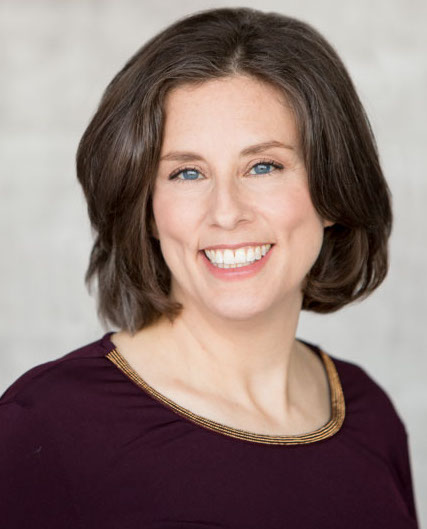 JENNY KASSAN
Jenny has over two decades of experience as an attorney and advisor for mission-
driven enterprises. She has helped her clients raise millions of dollars from values-
aligned investors and raised over $1M for her own businesses. Jenny is
certified as a coach by the International Association of Women in Coaching.
Jenny co-founded the Force for Good Fund, which invests in best for the world
companies led by women and people of color. She is the author of Raise Capital on Your Own Terms: How to Fund Your Business without Selling Your Soul (Berrett-Koehler, October 2017). Jenny earned her J.D. from Yale Law School and a masters degree in City and Regional Planning from the University of California at Berkeley. Jenny Kassan Consulting is a certified B Corp and member of 1% for the Planet.
LILI BALFOUR
Lili's work has been featured in The Wall Street Journal, Entrepreneur Magazine, Forbes, and Fox Business. She's spoken to scrappy founders at Hacker Dojo and served as a financial expert for the American Express CEO BootCamp, covering everything from growth strategy, financial modeling, and raising capital. She has advised over 100 companies who went on to raise over $200 million and taught over 10,000 entrepreneurs around the world.
PAUL BOZZO
Paul Bozzo is a scalable entrepreneurial and technology ventures expert in the San Francisco Bay Area. Paul's background blends over 25 years of professional experience in start-up strategy, angel and venture capital financing, strategic planning and SBA lending. As The 10X Group founding principal, Paul's specialty is working with entrepreneurial ventures to refine their business model, create an investment-driven business plan and prepare an effective funding presentation. He also advises CEOs and founding teams on these common start-up issues: legal entity selection, equity financing structures, financial forecasting and exit strategies.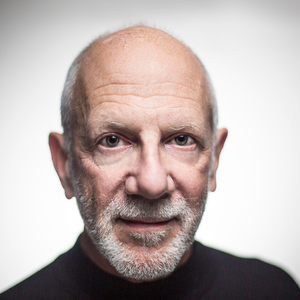 RUSS HOLDSTEIN
Founding investor: StubHub, Zillow (Trulia), HotelTonight, Ask.com, Canary, Wheelhouse. Founder/CEO of Payday, CFO of Rolling Stone mag. Lecturer of Entrepreneurship at U.C. Berkeley for 20 years and currently teaches the LeanLaunchPad course. Former CPA at Ernst & Young. He's the author of The Operation Manual for Business Growth. BS, Finance, Ohio State University. MBA, Marketing, Indiana University.
STEVE FOX
Steve is Chief Financial Officer for EO Products, an all-natural consumer products manufacturer based in San Rafael, CA. Prior to EO, Steve was the CFO of Zocalo, and was the President of Start to Finish, a wholly owned subsidiary of Trek Bicycle Manufacture. Fox received his bachelor's in accounting from Northern Illinois University, and holds a CPA license. He is a member of the Rotary Club of San Rafael and Member of Marin Economic Forum. Past Board Treasurer for Nepal Youth Foundation; Current Board Member – Center for Volunteer and Nonprofit Leadership; Global volunteer experience: disaster relief work in the Philippines, development work in Kenya and teaching in Thailand.
CHRIS YALONIS — SUMMIT CO-CHAIR
Chris is Cofounder/President of VenturePad, Marin's premier coworking space, meeting center and entrepreneurship hub. Co-Chair, Sustainable Enterprise Conference-Marin; entrepreneur/senior executive with 25 years in market and sustainability strategy consulting, software and Web based start-ups, corporate and civic sustainability planning and execution. Since 2002, Chris has founded and led consultancies, completing over 500 marketing intelligence and sustainability projects and programs with multiyear clients Motorola, Cisco, Blue Cross/Blue Shield, Siemens, Clorox, Cities of San Francisco, Denver, Napa, San Rafael among others. Chris regularly writes, develops educational materials and speaks locally on green management issues as former Chair of the San Rafael Chamber's Green Committee and former board member of the Marin Conservation League. As an educator and mentor, Chris has developed and taught undergrad and grad courses in entrepreneurship, sustainability leadership, customer development, and innovation. VenturePad is the winner of the 2018 Joe Garbarino Small Green Business Award for the City of San Rafael.
ALAsdasdfasdfasdfasdfasdfasdfEJSNA
ALEJANDRO MORENO S. — SUMMIT CO-CHAIR
Alejandro is Cofounder & VP Marketing/Operations at VenturePad; conference organizer and advisory board member for the Marin Sustainable Enterprise Conference, & co-chair of the CleanTech Summit & Finance Your Business Summit. Polyglot with a greenMBA in Sustainable Enterprise (wine industry focus) from Dominican University; a B.A. from UC Berkeley in Int'l Relations; post-grad Specialization in International Business from Universidad EAFIT Colombia, and a Marinite for 41 years - he previously led marketing & operations with Marin's former leading accelerator Venture Greenhouse. With over 30 years in sales/marketing in software/hardware, retail and wine, and 6 startup entrepreneurial ventures, he also volunteers for organizations such as TEDxMarin, Canal Alliance and the Sonoma Sustainable Enterprise Conference. An aspiring oenophile and a passion for languages, travel and sustainability, his most recent venture is a Societá Agricola in Tuscany, thru which he has acquired an organic olive farm and vacation property, certified Agriturismo status, Imprenditore Agricolo Profesionale status, and his next project there is organic certification for the olives and planting an organic vineyard.