Some of the confirmed, outstanding speakers and panelists for the 2019 Marin Sustainable Enterprise Conference:
Leslie Alden, Co-Founder, Marin Climate Action Network/DRAWDOWN: Marin
A former Aide to Marin County Supervisors Kate Sears and the late Charles McGlashan, Leslie's public policy work focuses on climate solutions and community engagement. A "veteran" of the formation of MCE Clean Energy, she's a co-founder of Marin Climate Action Network, which designed DRAWDOWN: Marin, and serves on several steering committees, including Time to Lead on Climate and the regional Climate Emergency Mobilization. Leslie has a degree in Education and Public Policy from UC Berkeley and is currently enrolled at Harvard's Kennedy School of Government.

Chloe Alpert, Medinas Health
Chloe Alpert is the CEO and Co-founder of Medinas whose mission is to help reduce a portion of the $765 billion in yearly US healthcare waste through its trusted pre-owned medical equipment marketplace and asset management software. Medinas has helped hospitals save $30M in sales equivalency to date. In 2019, Chloe won the $1 million grand prize at the Global Creator Awards Finals, and in 2018 she won the $360k grand prize at the Regional San Francisco Creator Awards. Chloe also won the 2017 Forbes Under 30 Global Change the World Competition.
Mike Blakeley is the CEO of the Marin Economic Forum. He is a senior economic development specialist who has built numerous public private partnerships. Mike previously served as a Managing Director at Nathan Associates Inc., a global consulting firm that designs and implements economic development programs. Earlier Mike founded an international trading company that exported agricultural commodities, including many products from California. Mike is a native of Marin County and currently resides there with his family.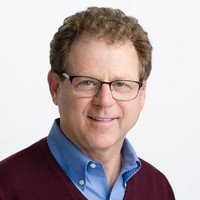 Dr. Rick Brown launched TerraVerde, an energy advisory firm in 2009. Over the past ten years TerraVerde has developed $390 Million of solar, battery storage and other DERs on behalf of Schools, Cities, Water Agencies, Transit Districts and other public agencies. More recently TerraVerde is developing programs and tools for CCAs and other Load Serving Entities through CEC and NREL R&D grants to support implementation of DERs.
Cory Bytof lives in San Rafael and has worked for the City of San Rafael since 1998. Cory is the Sustainability Program Manager for the City of San Rafael. He co-authored and is responsible for implementing the City's Climate Action Plan, now being used as a model by the other cities in Marin. Cory approaches sustainability from an interdisciplinary lens with a focus on community and collaboration.
Bill Carney is president of Sustainable San Rafael. He helped draft San Rafael's Climate Change Action Plan 2030 and serves on the City's General Plan 2040 Steering Committee. He chairs San Rafael's Citizen's Advisory Committee on Economic Development and Affordable Housing, and co-chairs the Time to Lead on Climate coalition.
Mark Chhabria has been with the Marin County Community Development Agency's Sustainability Team since 2017. He coordinates the Marin Green Business Program, which recognizes and promotes local environmental leaders in the small- and medium-sized business community. In addition, Mark coordinates Electrify Marin, an innovative incentive program that encourages homeowners to make the switch from fossil fuels to renewable energy. Mark is a Marin County native and holds a Master's degree in Sustainable Enterprise from Dominican University of California.
Rob Chase is the founder of NewGen Surgical, a manufacturer of sustainably designed single-use disposable medical devices. NewGen Surgical's mission is to minimize plastic waste generated in healthcare by reimagining products that are not able to be recycled or reprocessed. Marin County native, Rob studied sustainability at Dominican University of California and is dedicated to bringing sustainable product solutions to the healthcare industry. Rob was recently recognized as a 2019 Game Changer by the North Bay Business Journal.
County of Marin Supervisor Damon Connolly has protected open spaces while increasing the availability of affordable housing. He has set our county on a path toward 100% renewable energy while keeping our fiscal house in order, and has spearheaded our response to homelessness, expanded access to public transit and infrastructure for bicyclists and pedestrians. He is President of the Marin County Board of Supervisors, and President of the Workforce Alliance of the North Bay, and helps oversee the Marin County Flood Control and Water Conservation District, Marin County Housing Authority, and Marin County Open Space District. He is Marin's representative on the Metropolitan Transportation Commission.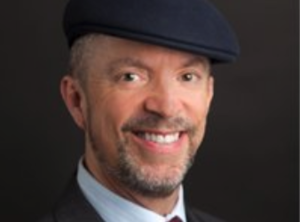 J. Patrick Costello, CFP®
Patrick Costello is a Certified Financial Planner™. Through his firm, Green River Sustainable Financial Services, he helps individuals, business owners and non-profits REDUCE THE CARBON FOOTPRINT of their investments - without sacrificing performance! His new book: Low-Carbon Investing, Defending the Climate/Emphasizing Performance unpacks the new sustainable investing acronym "ESG," explaining what it means, and how in some cases it obscures rather than clarifies whether mutual fund and ETF managers are focused on reducing their funds' carbon footprints.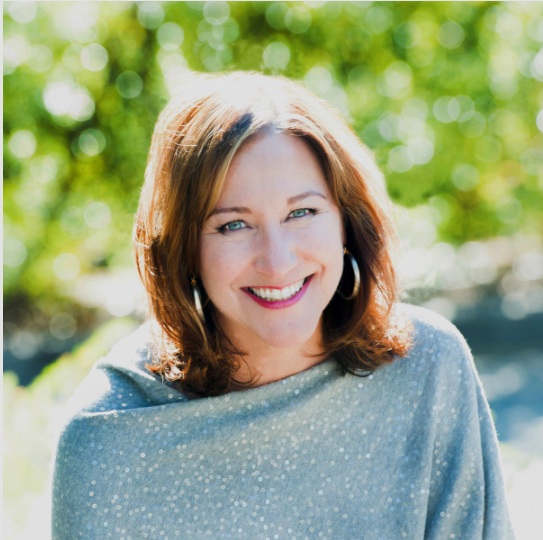 Linda Curtis draws on 20 years of real-world corporate experience and 17 years as an executive coach and consultant. She has worked with hundreds of private and corporate clients in for-profit and non-profit settings such as MasterCard, NASDAQ, RSF Social Finance and the Soul of Money Institute. She is a Senior Mindfulness Teacher at the Google-born Search Inside Yourself Leadership Institute (SIYLI.org) and facilitates conversations on mindfulness and EQ internationally. Her work blends practical applications from contemporary neuroscience, wisdom traditions, social sciences and her own life experience. Learn more at: lindaacurtis.com
David Drake, founder of the field of narrative coaching, has taught this work to practitioners in over 20 countries. David launched Moment Institute to bring this interdisciplinary approach to the world at a time when we need new narratives about what it means to be human together. Fellow and Thought Leader for the Institute of Coaching at Harvard, David has authored over 50 publications, including Narrative Coaching: The Definitive Guide to Bringing New Stories to Life (2018). He has worked with over 70 organizations including Dropbox, Google, Logitech, Nike, PwC, and many government agencies. He helps clients integrate coaching into everyday life and leadership so they can have the conversations they most need to have to create a sustainable culture and future.
Elena Engel has been working with 350SF.org for several years , primarily on electrifying transportation and decarbonizing our building stock. She has been presenting the Electric Vehicle 101 class in conjunction with SF Environment, City of Berkeley and other partners for the last two years across the Bay Area . She holds a LEED AP credential .
Dennis P. Fisco, Principal, Seagate Properties
Dennis has been a Principal with Seagate Properties, Inc. since 1984. He has primary responsibility for all legal consultation and oversight of Seagate's administration, asset management and accounting functions. He has been involved in developing over $1.0B in commercial real estate projects, including LEED certified developments. He is a licensed attorney and California Real Estate Broker, and former two-term Mayor of Mill Valley.
DR JONATHAN FOLEY is a world-renowned environmental scientist, sustainability expert, author, and public speaker. He is among the top 1% most cited scientists worldwide. His work is focused on understanding our changing planet, and finding new solutions to sustain the climate, ecosystems, and natural resources we all depend on. Currently he is Executive Director, Project Drawdown — the top 100 most effective ways to reduce climate change. Jon was most recently the Executive Director of the California Academy of Sciences in San Francisco
GIL FRIEND — CEO of Natural Logic, widely considered one of the founders of the sustainability movement, and named "one of the 10 most influential sustainability voices in America" by The Guardian. First Chief Sustainability Officer for the City of Palo Alto, California, where he lead development of one of the most aggressive climate action plans in the US, with a goal of 80% reduction in GHG emissions by 2030 (and reaching 56% reduction by his departure to return to Natural Logic.)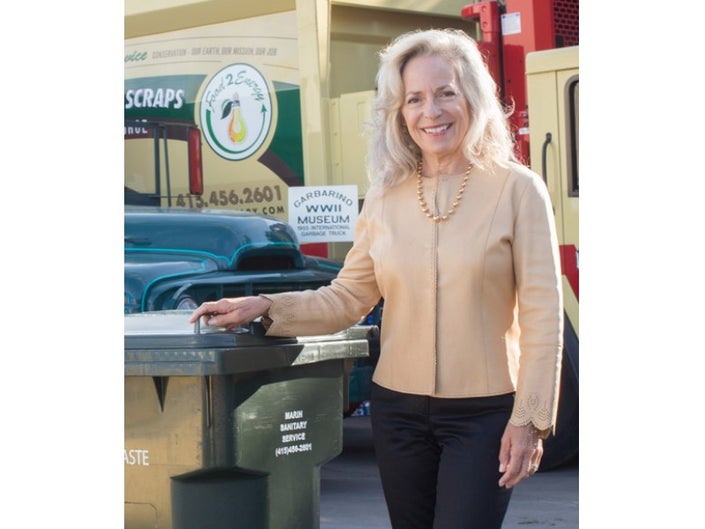 Patricia "Patty" Garbarino has blazed new trails in a heretofore male-dominated industry serving as president of Marin Sanitary Service, Marin Recycling Center and Marin Resource Recovery Center, and continued that trail blazing as the first woman president of the California Refuse Recycling Council. Today, Patty is responsible for policy development and implementation and the overall management and oversight of the operations of the company. Patty also remains directly involved in all aspects of the company's governmental and community relations as well as the Public Education Program. Patty has been recognized for her civic and community contributions, including being inducted into the Marin Women's Hall of Fame, honored with a Women in Business Award for Environmental Service; and Citizen of the Year by the City of San Rafael.
Dr. Robert Girling, former Sonoma State professor of sustainability for over 30 years, author of The Good Company. Co-founder and organizer of the Sonoma Sustainable Enterprise Conference for the last 15 years.
Emma Guttman-Slater leads Beneficial State Foundation's policy advocacy and field building efforts. Emma is an economic and racial justice advocate, working to connect social issues to banking and fundamentally change the role (from extractive to regenerative) that banks play in society. Emma lives in Oakland where she promotes arts and inclusion as a board member of Pro Arts Gallery & Commons and CreativeMornings Oakland.
Michael Hannigan is President and Co-Founder of Give Something Back Office Supplies, California's largest independent business-to-business office supply company. After a successful career in the office equipment industry, he co-founded Give Something Back (GSB) in 1991. Modeled on Newman's Own food company, GSB's profits are donated to non-profit groups selected by its customers and employees. The company is a Certified and Founding B-Corporation, an Alameda County Certified Green Business, and converted to a Benefit Corporation under California's new corporate legal framework. GSB has garnered dozens of awards including Corporate Grant maker of the Year, U.S. Small Business Administration Business of the Year, one of the 10 most generous companies in America.
Bob Herbst - Manager, San Rafael Airport. Bob manages the airport's daily operations as well as overseeing the real estate investment activities for the family company. In 2012 Bob built Marin County's largest solar project, a one-megawatt facility at the airport that supplies green power to Marin Clean Energy customers. In October 2016 Bob completed constructions on another two megawatt solar project for Marin Clean Energy, on other family land located in Richmond. Bob is currently managing construction for an 85,000 square foot community sports center at San Rafael Airport, which is scheduled to open in 2019. The center will provide indoor and outdoor sports fields and entertainment for Marin families. Bob serves on the Chamber Board, and is a member of numerous Chamber Committees including Green Business, Government Affairs, and Economic Vitality.
Lila Holzman is the Energy Program Manager at shareholder advocacy group As You Sow, where she engages companies on climate change risks. Lila's previous experience includes working in the residential solar industry, serving as a Peace Corps volunteer in Panama, and interning with the United Nations Global Compact. She currently serves as President of the Northern California Peace Corps Association. Lila holds an MBA from The Wharton School, University of Pennsylvania and a bachelor's from Rice University where she double majored in Environmental Engineering and Policy Studies.
Paul Jensen, Community Development Director of San Rafael
Responsible for overseeing planning, building, and code enforcement, Paul has worked for San Rafael for 19 years, with a 20-year interlude as a consultant specializing in large developments, environmental review and policy. Paul holds a BA in Geography/Urban Planning and AICP planning certification.
Doug Kobold, Executive Director, California Product Stewardship Council
has been "talking trash" for nearly 27 years. He is the current Executive Director for the California Product Stewardship Council (CPSC) since August 2018. Previously he spent over 18 years with Sacramento County. He currently serves as Vice Chair on the SWANA California Chapters Legislative Task Force (LTF).
David Kunhardt, Corte Madera Councilmember, Solar Entrepreneur, Climate activist
Councilmember David Kunhardt was elected to the Town Council in June 2018. After twenty years in real estate, including ten as Sr. VP of Community Investment for Transamerica, David switched to solar in 2007. He is a founding principal of SolEd Benefit Corp. He is on the Steering Committee of the Marin Chapter of Citizens Climate Lobby and the Coalition for a Livable Marin. He volunteers for the Time to Lead on Climate coalition, and is a Climate Reality Leadership Corps speaker, having been trained in 2017. David graduated from Middlebury College, and completed the Master of Urban & Regional Planning program at George Washington University. He and his family have lived in Corte Madera since 1996.
Maura McKnight is the Executive Director of the Business Council on Climate Change (BC3) - As an action-oriented leader, she has spent 15+ years working at the intersection of climate/energy, technology, conservation, business development and social impact. Prior to joining BC3, Maura worked for 8 years leading Corporate Partnerships for GRID Alternatives - the nation's largest nonprofit solar installer. Early in her career Maura worked as a biologist for the National Park Service. She holds a B.S. from U.C. Berkeley with a degree in Conservation and Resource Studies and an M.S. in Wildlife Biology from Humboldt State.
Stephanie Moulton-Peters
Stephanie Moulton-Peters was elected to the Mill Valley City Council in 2007 and served three terms as Mayor. She has chaired the Marin Transit District and Transportation Authority of Marin and served on the Board of Sonoma-Marin Area Rail Transit (SMART). She is former chair of the Mill Valley Emergency Preparedness Commission. Stephanie has lived in Mill Valley for 28 years with her husband and two sons.
Emily M. Olson, CEO & Founder, ReGenFriends™ | Sustainability Director, Whole Health Marketing
Emily is a pioneer in regenerative and sustainable business practices with 20+ years advancing organizational initiatives that address social, environmental and economic challenges. She has worked with local and global brands like Stanford University, Heinz, Nutiva, the Pablo Picasso Estate, Girl Ventures, and Organic Valley. Emily also founded ReGenFriends™, an inclusive platform that brings together diverse brands and organizations like Patagonia, General Mills, Capital Institute and Novo Nordisk to promote customer-driven regenerative business solutions.
Stephanie S. Olson is a senior advisor with Green River Sustainable Investing. Formerly with Morgan Stanley, Stephanie works with business owners and non-profits to enhance their entity retirement plans with more sustainable, high performance investing options. She also focuses on "Gender Lens" investing: New data show that public companies with better gender balance in the boardroom and at the top executive level make better long-term corporate decisions, reflected in strong stock performance.
Jeffrey D. Rhoads, Executive Director, Resilient Shore
Jeff Rhoads is executive director of Resilient Shore, a San Rafael based nonprofit project focused on reducing flood risk, sea level rise adaptation and transportation resiliency. Jeff''s passion and professional portfolio includes landscape scale planning and design of human and natural environments and building better cities.
John Sarter, Program Manager, Clean Coalition
John Sarter is an innovator and entrepreneur creating smart, net positive buildings and communities. Designer/Builder, Developer, and founder of Microgrid Development Group, he recently-built Sol Lux Alpha project in SF and won a US DOE Award. He's currently the Clean Coalition Program Manager for the North Bay Community Resilience Initiative.
Gretchen Schubeck, Sustainability Coordinator, City of Novato
Gretchen Schubeck is Novato's Sustainability Coordinator, implementing the city's Climate Action Plan to reduce greenhouse gases and prepare for climate impacts. Before that, she was Associate Director of Daily Acts in Petaluma. She was named 2008 "New Zealander of the Year—Environment Category" for her decades-long work in Auckland.
Judi Shils | Founder & Executive Director, Turning Green & The Conscious Kitchen
Judi founded the nonprofit Search for the Cause, now Turning Green, a global student-led movement advocating for healthy food, safer products, and ethical businesses. She is also the force behind The Conscious Kitchen, a paradigm shifting model for school food service, transitioning school meals from pre-packaged, processed, heat-and-serve to chef-prepared, scratch cooked local, organic food, cooked in on-site zero waste kitchens. Believing that access to healthy food is a right, not a privilege, she began this work on a campus where 95% of children live below the poverty line. Judi has been a consultant with the California Coastal Commission around public education for the past two decades.
Nicole Tai is the CEO of GreenLynx, leading the construction, reuse operations, consulting, woodworks and deconstruction teams based in Santa Rosa, CA. Her area of expertise includes building materials reuse operation start-ups, reclaimed materials markets, construction & demolition permitting, compliance and scheduling, reuse and wood waste facility data analysis, reuse facility financial planning, project estimation, tribal waste management and deconstruction, public speaking, community building, and green building & reuse training. Nicole co-founded the Reuse Alliance in 2004, and the Bay Area Deconstruction Workgroup in 2017.
Greg Thomson leads SunRun's software development to create a managed network of solar and storage assets. He is an accomplished executive with success in the technology and advanced energy industries, including The Clean Coalition and Comcast. His focus is on driving strategies that scale and optimize clean energy, distributed energy resources, and microgrids. He's a founding member of Advanced Community Energy, an initiative to advance statewide solutions to clean local energy.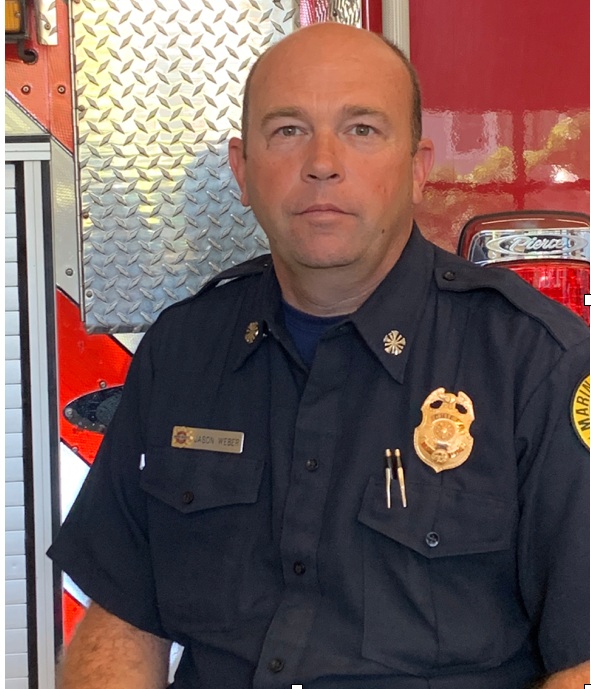 Marin County Fire Chief Jason Weber
Chief Jason Weber has provided firefighting skill and leadership to Marin for over 24 years. Starting as Seasonal Firefighter, he is now Chief of both Marin County and Ross Valley Fire Departments, works with CAL-Fire and the National Park Service, and is leading the Marin Wildfire Prevention & Mitigation Initiative. He lives in Novato with his wife and four kids.
Brett Wiley, Customer Programs Manager, MCE Clean Energy
Brett finds, assesses and manages new opportunities to serve MCE Clean Energy customers through pilot programs on the cutting edge of our energy transition, ensuring that no one gets left behind. He currently manages programs focused on expanding electric vehicle charging infrastructure, ensuring low-income residents can access electric vehicles, and demonstrating how distributed energy resources benefit MCE customers and our grid. Brett received his B.S. in Biology from Truman State University, his MPA in Energy & Sustainable Development from Indiana University's School of Public and Environmental Affairs (SPEA), and his Certificate in Social Entrepreneurship from SPEA and Indiana University's Kelley School of Business.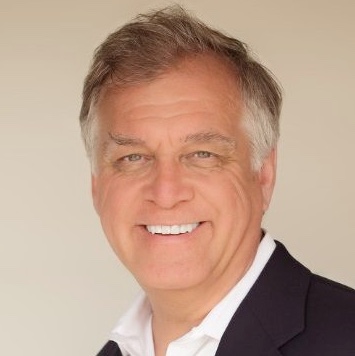 Chris Yalonis, Marin SEC Chair; President, VenturePad. Chris is a serial impact entrepreneur and sustainability activist, and led the founding of the Marin SEC in 2017. Cofounder of VenturePad—Marin's premier coworking, meeting and entrepreneurship center—Chris and VenturePad have been recognized as Green Business of the Year in 2018 and 2019 by North Bay business and environmental groups. Chris supports entrepreneurs and activist leaders as an advisor, educator and fundraiser. He is active with the San Rafael Chamber's Green Committee, and served on the boards of Marin Conservation League, various other nonprofits, and climate task forces. He has helped lead 6 tech and consulting firms in their early stages, including Autodesk and Survey Monkey. Chris has graduate degrees from Indiana University and the Presidio Graduate School.
Executives from local sustainability champion companies such as EO Products, Equator Coffee, SolarCraft and others.
Climate experts and senior government elected officials and staff with Marin County and the cities of Mill Valley, San Rafael and Novato, including Supervisor Damon Connolly and Cory Bytof, head of sustainability for San Rafael
Marin climate and clean energy thought leaders and activists Bill Carney, Robert Gould, David Kunhardt, Leslie Alden, Carleen Cullen
Marin Economic Forum CEO Mike Blakeley with a sneak peak at a project to create and execute strategies for a potential Green New Deal for Marin, attracting, growing, and retaining positive impact businesses in Marin.